Big Picture Market Data, Statistics & Trends
We have access to and examine market data and statistics through two powerful databases of market activity. We analyze information and trends become evident when we step back and look at world events and relate these to our local, unique real property market.
Analysis Of Buyer And Seller Goals
We listen well, learn your objectives quickly and set the right priorities.

For Buyers, our real time Private Client Services search engine identifies your property preferences and provides us with a unique ability to meet your needs.
For Sellers, positive and on-going dialogue about your objectives helps us develop a plan to meet your goals within your timeline.
Aware Of Timing Considerations
Timing is everything and for us it is an important piece of the transaction adventure. Whether you are challenged or comfortable with Buying and/or Selling, we pay attention to the pace you set for the length of the journey and guide you along the whole way.
Care And Attention To Detail
Sellers deserve the best quality representation of their property and we deliver. As an example, High Dynamic Range Photography is our standard. We tap into leading edge ways of doing certain things, but maintain a down home approach by listening to you and responding to your unique needs.
Thinking And Acting Ahead
We take a what-if approach to managing problems, just like a climber studying a wall considers the "problems' to be solved. We always look ahead and want your experience to be a rewarding one, like summiting on a clear, safe peak.
Secure Digital Lockboxes
We utilize modern technologies to improve the efficiencies, providing secure access to properties. We follow up on viewing outcomes, provide short notice access to Buyers, and increase viewing frequencies when when convenient to Sellers.
e-Signatures
We make your life simpler by moving through necessary paperwork quickly and efficiently via electronic signatures. More than convenient, it is also fast and allows you to compete when timelines are tight during negotiations and people are afar.
Transaction Flow Professionally Managed Start To Finish
Let our experienced Team members streamline the work flow and process with you. We coordinate with all parties involved to keep everyone on-task.
Timely Communication
Whether you phone, text or email us, you will reach a single contact point for our team and we're back at ya' in no time. All thanks to a state of the art integrated communication platform.
Guiding You Home: Offering 24/7 Service
Synergy hits the pavement: you profit from the unique perspectives and best solutions that a capable, experienced and knowledgeable Team can put together.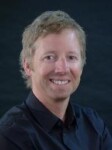 Jordy Shepherd, Realtor®
I am a licenced real estate associate and an internationally certified mountain guide. I have lived, worked and played in the mountain towns of western Canada all of my life. I live in Canmore, and my family and I enjoy all that the Bow Valley has to offer.
I enjoy being involved with my community: Vice President and Rockies Director with the Association of Canadian Mountain Guides (ACMG) Board of Directors - Member of the ACMG Scholarship, Mentorship and Public Engagement and Services Committees - Firefighter with Town of Canmore Fire/Rescue.
What Our Clients Say
I found both Jordy and Jim very easy to work with. They showed great support and were very professional throughout.

Helen S ~ Canmore
We started off with a simple desire to spend more of our life in the Rockies. We had never before purchased a vacation property and it took us several months and many weekend viewings arranged short notice by Jim and Jordy in order to make a final choice. It became readily apparent to us that this team had a diverse business background and a strong sense of community engagement. As a result, they were able to effectively help us decide what type of home and location in Canmore would suit our interests as well as the needs of our family. They were very approachable by phone, email and in person. Our long-distance search was easier because of their willingness to help with all aspects of the purchasing process. Their team was an integral part of finding our perfect mountain home.

Mark and Joan ~ Lloydminster
Your team has been so informative and supportive through this journey that I will most happily recommend you to anyone I know who is looking to buy/sell! 


Pat
"Really caring, pleasant and professional team that don't drop the ball. They really get the job done!"

Janet and Rod
Thanks for all your hard work in getting a sale. Hope the new (soon to be!) owners enjoy it as much as we did.

Louise K. ~ England
Thank you so much for all your help and assistance with purchasing a home we had once only dreamed of having. Your professionalism was greatly appreciated.

Patty and Dion ~ Edmonton
Thank you so much for all your advice along the way. We can 't believe that things turned around so fast. I thought I was fine with plan B. But, now that I know that we have a home in Canmore, I can feel the joy of knowing I will get to explore it as if it were my place to live for a long time. The children are sending me messages about what not to bring, which I am mostly ignoring. I need the aids to memory provided by my knickknacks and pictures. I look forward to the first day I walk down to the town for a coffee in a cafe, sign out a library book, pick up a brochure on a concert, get a smile from some local walking along the street and then head home to sit in front of the fire with the book and feeling the peace of looking out at "my mountains". Hope to see you sometime at the end of August or start of September.

Laurel
Working with Jordy and Jim is a real pleasure, as they genuinely care about finding the right homes for their clients. Their professional demeanor, communication, and thoughtfulness are much appreciated. Many members of our family have worked with Jim and Jordy multiple times, and being returning clients is a testament to the quality of their work


Stefan & Sabrina ~ Canmore
We found the Team to be highly interested and motivated in the marketing and sale of our home. They have exceptional communication skills that work in the best interest of both the seller and buyer. Real estate marketing is their real calling.

Chris & Barb Bryant ~ Canmore
I wanted to take this opportunity to thank you very much for all your hard work and great advise during this very quick and painless process.  I really appreciate how quickly the place sold and that we were able to have minimal disruption to the tenants.  Thanks again to you both for selling my house and in such a timely and effective manner.

Andrew S.
Awards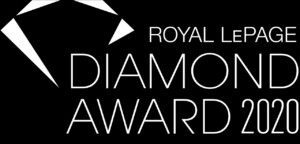 Royal LePage Diamond Award
Award winners represent the top three per cent of their marketplace.
2020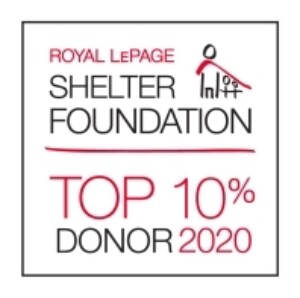 Royal LePage Shelter Foundation Top 10% of Donors
Because we are committed to strengthening the communities where we live and work, Royal LePage is the only Canadian real estate company with its own charitable foundation. The Royal LePage Shelter Foundation is Canada's largest public foundation dedicated exclusively to funding women's shelters and violence prevention programs. Every dollar raised goes directly to helping the more than 50,000 women and children who are served each year by the shelters and support programs we fund. Since 1998, the Shelter Foundation has raised more than $27 million and currently supports 200 local women's shelters and national partners. Our agents donate a portion of their commissions and Royal LePage offices across Canada hold local fundraising events. Our brokers, agents and staff also volunteer and provide in-kind goods to benefit the women and children residing in their local shelters.
2020 2019 2018 2017 2016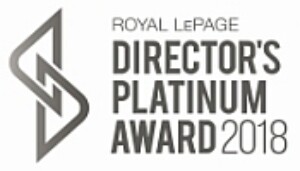 Royal LePage Director's Platinum Award
For Exemplary Sales Accomplishment (Top 5% in Canada)
2018 2017 2016 2014 2013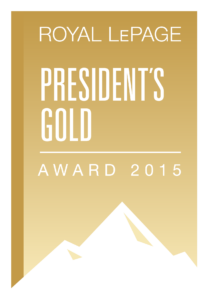 Royal LePage President's Gold Award
For Professionalism and Sales Leadership
2015 2012 2011 2010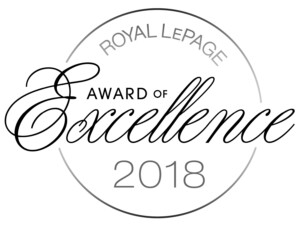 Award of Excellence
For attaining the Royal LePage President's Gold Award (or any higher awardlevel), five out of seven consecutive years.
2018 2017 2016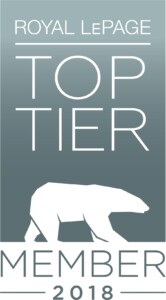 Royal LePage Top Tier
The program's Member status is enjoyed by Royal LePage REALTORS®, who have achieved one of the following awards, in the previous year; National Chairman's Club, Red Diamond, Diamond or Director's Platinum Awards. To maintain Top Tier Status, a REALTOR® must maintain Director's Platinum or better for 2 of 3 years.
2020 2019 2018 2017 2016
Royal LePage Shelter Foundation
We are proud supporters and financial contributors to the Royal LePage Shelter Foundation, Canada's largest public foundation dedicated exclusively to funding women's shelters and violence prevention programs.
Find out more