We Work Hard to Keep You Informed: Notes from Your Team ~ Jordy & Jim


Steady Market & Sales Rise Towards Spring
As we move into March, we see steadily increasing activity with new buyers excited about entering the market. Our listing inventory is staying quite stable at just over 200 listings. There have been steady sales but a noticeable increase in new listings, which is great news for many buyers who are patiently waiting for the right home at the right price to hit the market.
Sales in February 2020 were 40% higher than Feb 2019, with corresponding increases in active listings and average price, and a decrease in average days on market. We expect to see the activity level continue to rise with the seasonal push as we move towards spring. Having passed the Family Day weekend and with April just around the corner, we often start to see an increase in buyers to the market, excited and looking to spend the spring and summer in our mountain paradise.
The short-term rental segment remains strong, with many units making a solid profit whether they are in a rental program or self managed. Please call us for more details on these strong rates of return. Although financing is still very challenging for these properties, there are a few financing options we can talk about. We hope you enjoy the upcoming spring, with all the amazing opportunities for adventure we have in the Bow Valley. If you want to call this area home, or simply have a place to enjoy on the weekends, we can help you make that a reality.
We are never too busy for your referrals, please let us know if we can help your friends and family with all their real estate needs.
REAL ESTATE STATISTICS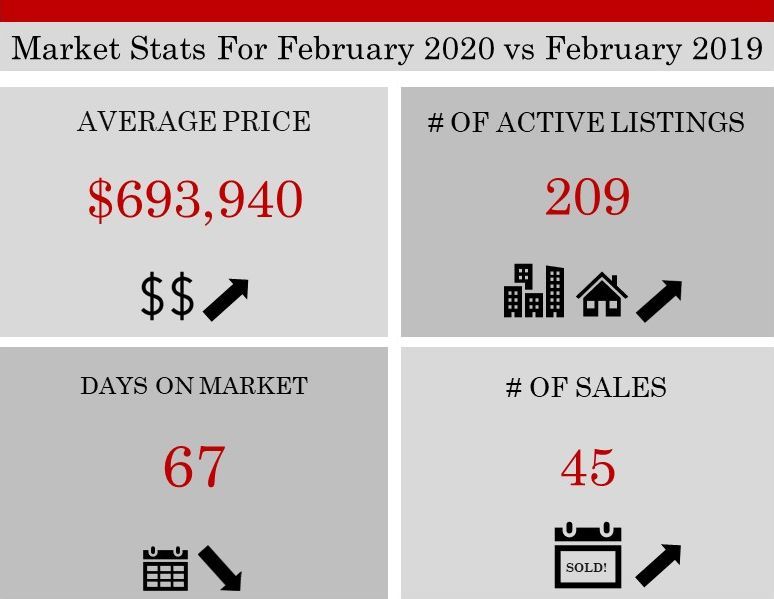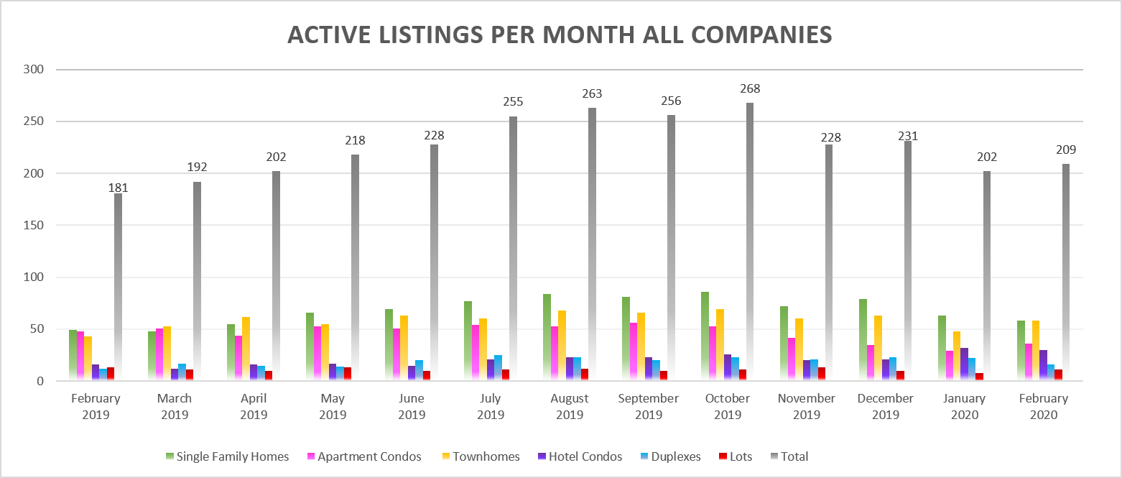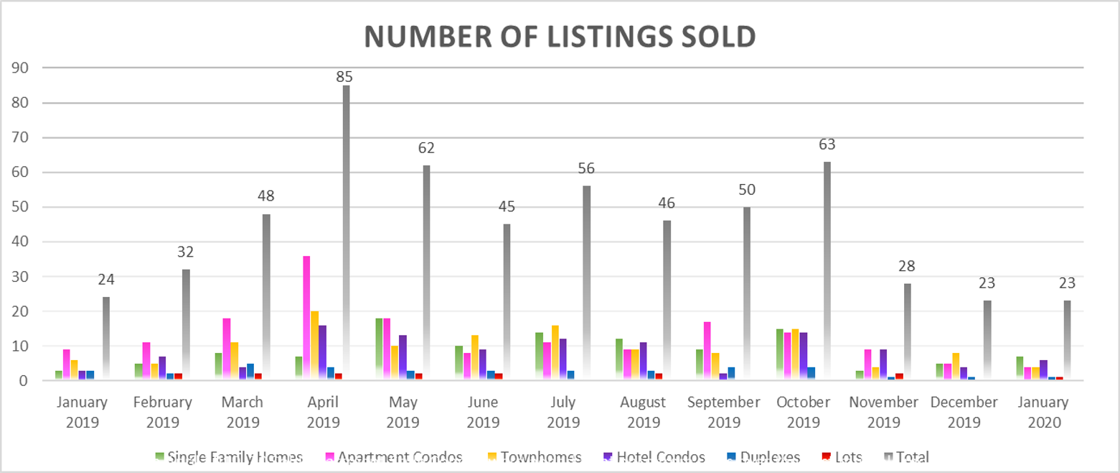 BANK OF CANADA CUT TO MEAN CHEAPER BORROWING & LOWER INTEREST ON SAVINGS
Borrowing costs for mortgages, auto loans and other lines of credit are set to head lower after the Bank of Canada cut its key lending rate by half a percentage point.
James Laird, co-founder of Ratehub.ca, says homeowners with variable rate mortgages should see rates start to fall this week, though it remains to be seen if banks will pass on the full rate cut to borrowers.
Read more: BoC's tricky balance of rates vs debt explained
Ratehub says a full 50-basis point cut to a $450,000 mortgage on a 2.6 variable rate would shift the mortgage rate to 2.1% and mean about $115 per month in savings per month.
Laird says the cut will also likely mean lower interest rates for savings accounts and guaranteed investment certificates, putting pressure on retirees and other savers.
Doug Hoyes, a licenced insolvency trustee at Hoyes, Michalos & Associates Inc., says the rate cut is a good opportunity to pay down debt, but said potential borrowers should be cautious.
He says the Bank of Canada lowered rates because of concerns about the economy from the coronavirus, so borrowers should consider an extra buffer and be mindful of the potential that future income could be impacted.
Article by: Canadian Real Estate Wealth
THE PRICE OF A HOME IN CANADA INCREASED 2.2% IN Q4 2019
According to the Royal LePage House Price Survey1, the aggregate price of a home in Canada increased 2.2 per cent year-over-year to $648,544 in the fourth quarter of 2019. Similar to the third quarter, potential buyers are continuing to come back to the real estate market. In the first half of 2019, buyers had remained largely at the sidelines waiting to gauge the potential impact of the federal mortgage stress test. "The federal government has signaled that changes could come to the mortgage stress test mechanism in 2020," said Phil Soper, president and CEO, Royal LePage. "The stress test pushed people out of real estate markets across Canada temporarily. For the most part, buyers have adjusted, yet it still represents a significant hurdle as families pursue the dream of owning their own home."
Soper added that the impact of the regulations-driven drop in demand is felt very differently in different parts of the country.
"We believe policy makers have the necessary experience to modify the tool to meet the reality of today's Canada – that we have very different and varied economies, and by extension housing policy needs, from region to region," said Soper.
The Royal LePage National House Price Composite is compiled from proprietary property data in 64 of the nation's largest real estate markets. When broken out by housing type, the median price of a two-storey home rose 2.3 per cent year-over-year to $761,817, while the median price of a bungalow increased modestly by 0.7 per cent to $537,622.
Across Canada, condominiums remained the fastest appreciating housing type, with the median price rising 3.3 per cent year-over-year to $487,525. Largely, condominium data is weighted towards the country's largest urban centres where the majority of them are found. The median price of a condominium rose 7.8 per cent year-over-year to $565,919 in the Greater Toronto Area and 4.4 per cent year-over-year in the Greater Montreal Area to $338,148 during the fourth quarter. However, national price gains were offset by year-over-year declines in Greater Vancouver's real estate market where the median price of a condominium decreased 3.4 per cent to $645,607.
For more regional analysis, visit rlp.ca/mediaroom.

PRIVATE CLIENTS SERVICES
Sign up for automatic real estate listing updates in Canmore, Banff, Exshaw, Harvie Heights and Lac des Arcs, with your custom search parameters.
 No more searching endlessly online for incomplete information on listings. This service provides detailed feature sheets with a link to photos.
You can unsubscribe at any time.

EMAIL US TODAY TO SIGN UP FOR YOUR CUSTOMIZED PRIVATE CLIENT SERVICES PROPERTY SEARCH

For the full newsletter click here