2019 Looks to Challenge for the Highest Number of Sales Ever!
As we move through December, we love the festive look of our mountain communities. Great days on the ski hills, cross country skiing and getting out skating on the local ponds. The Bow Valley is beautiful this time of year for locals and tourists alike.
Our market is continuing to be quite strong with some market segments seeing quick activity on new listings and others slowing down to more of a balanced market.
Our listing inventory has been quite consistent through the year and looks to stay that way moving into the new year. As we get close to our wrap up of 2019 we are seeing the highest sales volume to date. We will be providing an in-depth look into the year over year statistics in February.
We want to thank everyone who helped out and donated to our 28th annual Royal LePage Food Bank drive earlier this month. It was another great success with over $3600 and 7000 pounds of food collected. If you still wish to donate, please let us know.
Have a fantastic holiday season and thank you for all you support!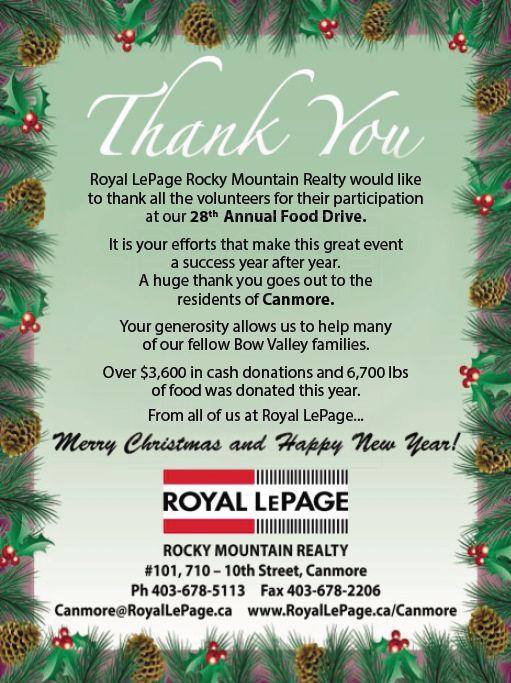 REAL ESTATE STATISTICS - A LOOK BACK OVER THE LAST DECADE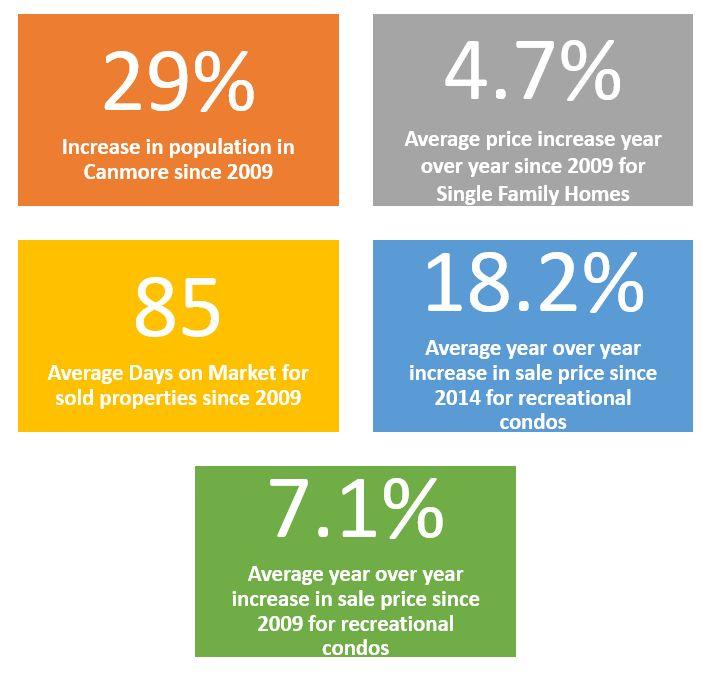 Click the link for the full NewsGram! December 2019/January 2020